MIC240/120 Super K-Span Machine
Introduction
MIC240/120 K Span roll forming machine is used to produce roofing panels for K-Span buildings. It is featured with easy transportation, and it is driven by hydraulic motor. This roofing panel production line is transported to the construction work site to seam the individual fabricated panels together by means of an electrically driven hand operated seaming machine. In this way, these panels are seamed together into panel bays of 3 to 5 foot sections, and these sectional bays are raised and placed onto the foundation and jointed to adjacent building sections.
Technical Parameters
1. For MIC240/120 K Span roll forming machines, maximum width of input sheet material is 609 mm (for MIC120) and 914 mm (for MIC240).
2. The width becomes 305 mm (for MIC120) and 610 mm (for MIC240) after sheet materials are formed.
3. Thickness of available sheet materials ranges from 0.6 mm to 1.5 mm.
4. There are 13 (for MIC120) or 15 (for MIC240) roller forming stations.
5. Shaft diameter is 60 mm or 76 mm.
6. Cutting blades are made from Cr12.
7. MIC240/120 K Span roll forming machine is driven by 1.2 inch chain.
8. Roller is made from 45 # forge steel and coated with chrome (0.05 mm). Its hardness is HRC580-620.
9. It cuts metal products with hydraulic oil power.
Pictures for Reference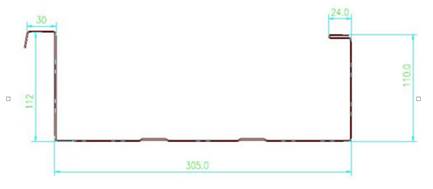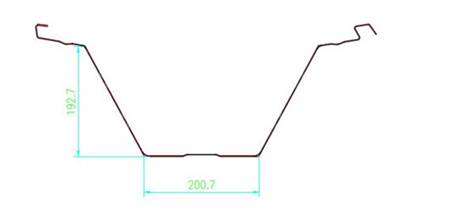 SUZHOU MANFENGXIANG TECHNOLOGY CO.,LTD. is a professional manufacturer and supplier of K Span roll forming machine (K-Span Machine), slitting line, cut to length line machine and related metal sheet processing equipments in China. Forming equipment solves the problem of roof leakage that conventional machine is not able to be handled with. And the roofing panel production lines are national inspection-exempted products from external supervision and sampling inspection.
Related Product
Square Pipe (Tube) Roll Forming MachineSquare pipe making machine is used to form metal sheets into square pipes, downpipes, and so on. This square tube roll forming machine is composed of passive/hydraulic un-coiler, flying tracking cutter, servo motor, roll forming unit, PLC automatic control cabinet and product run-out table. It has 26 roll stations, and it can process metal sheets whose thickness ranges from ...